Principles of Applied Behavior Analysis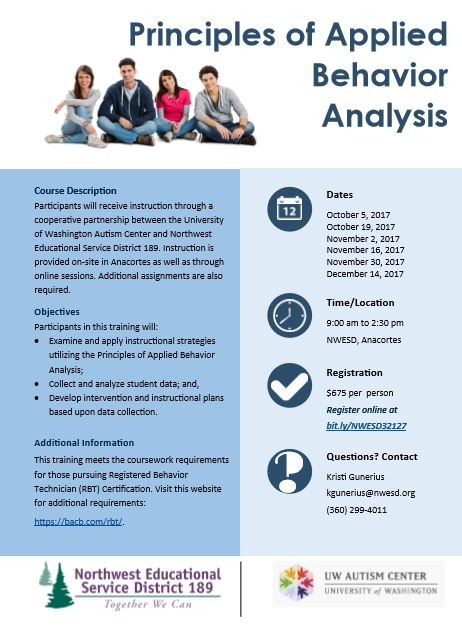 Course Description:
Participants will receive instruction through a cooperative partnership between the University of Washington Autism Center and Northwest Educational Service District 189. Instruction is provided on-site in Anacortes as well as through online sessions. Additional assignments are also required.
Objectives Participants in this training will: 
Examine and apply instructional strategies utilizing the Principles of Applied Behavior Analysis; 
Collect and analyze student data; and, Develop intervention and instructional plans based upon data collection.
Additional Information:
This training meets the coursework requirements for those pursuing Registered Behavior Technician (RBT) Certification. Visit this website for additional requirements:
https://bacb.com/rbt/.
Registration
$675 per person
Register online at
bit.ly/NWESD32127