28th Annual Legislative Forum for Developmental Disabilities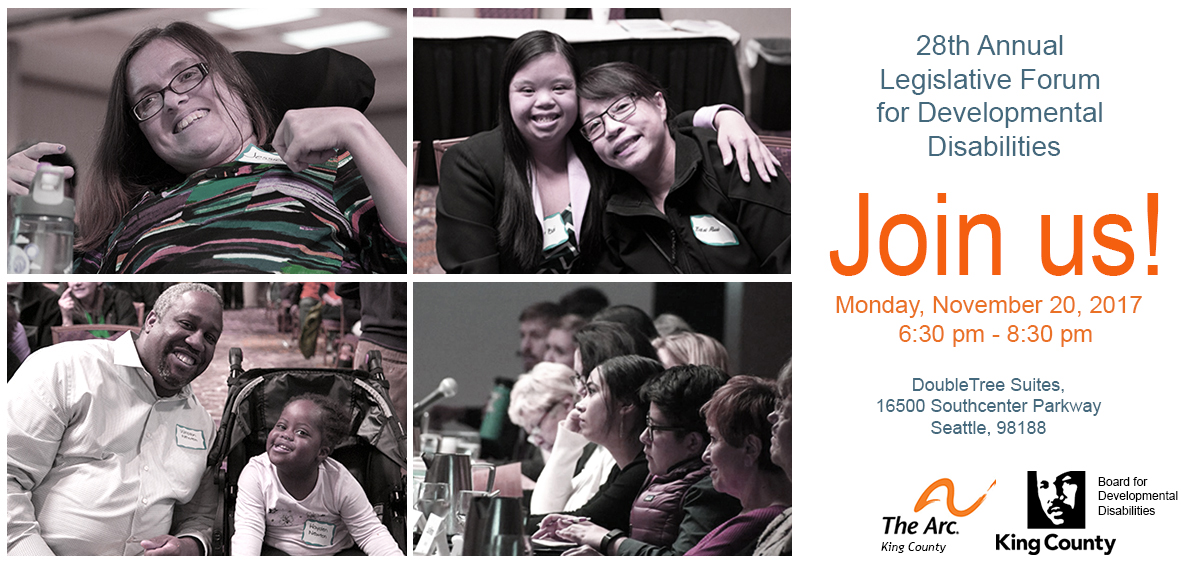 Please join us Monday, November 20, 2017, for a special evening of story sharing designed to help elected leaders understand the work we do here in King County to help all people live full, integrated and productive lives.
The speakers are primarily people with developmental disabilities or their family members. The evening gives legislators an opportunity to see the impact of state investments on people's lives and learn about promising legislative changes, and helps community members connect and engage.
Your attendance helps show the importance of inclusion.