Financial Planning for People with Disabilities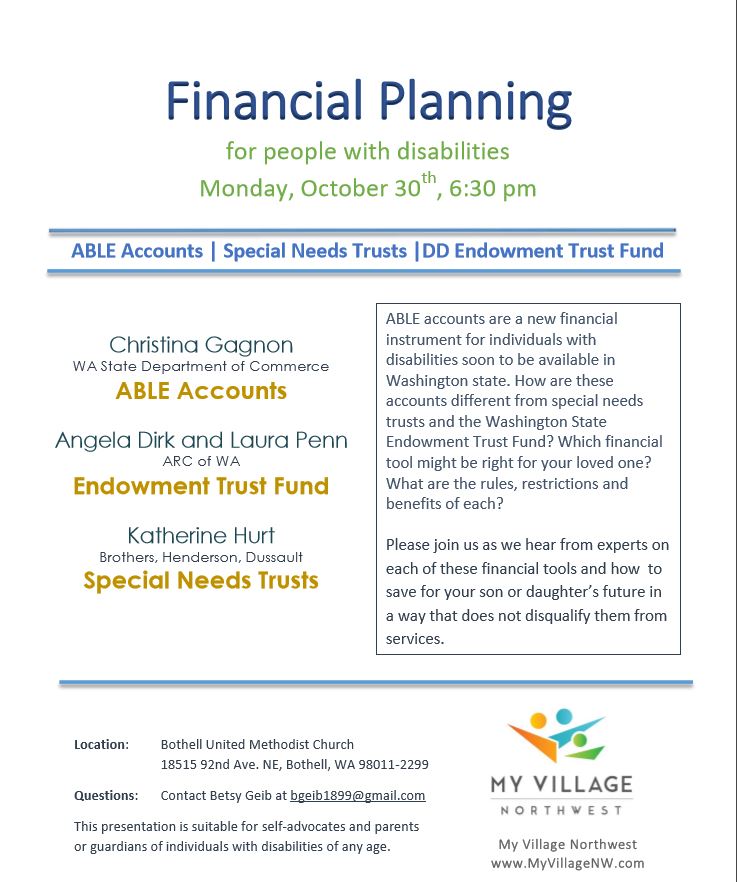 ABLE accounts are a new financial instrument for individuals with disabilities soon to be available in Washington state. How are these accounts different from special needs trusts and the Washington State Endowment Trust Fund? Which financial tool might be right for your loved one? What are the rules, restrictions and benefits of each? Please join us as we hear from experts on each of these financial tools and how to save for your son or daughter's future in a way that does not disqualify them from services.
Speakers:
Christina Gagnon WA State Department of Commerce ABLE Accounts
Angela Dirk and Laura Penn ARC of WA Endowment Trust Fund
Katherine Hurt Brothers, Henderson, Dussault Special Needs Trusts
This presentation is suitable for self-advocates and parents or guardians of individual s with disabilities of any age.