Gift of Time Spectrum Respite & Recreation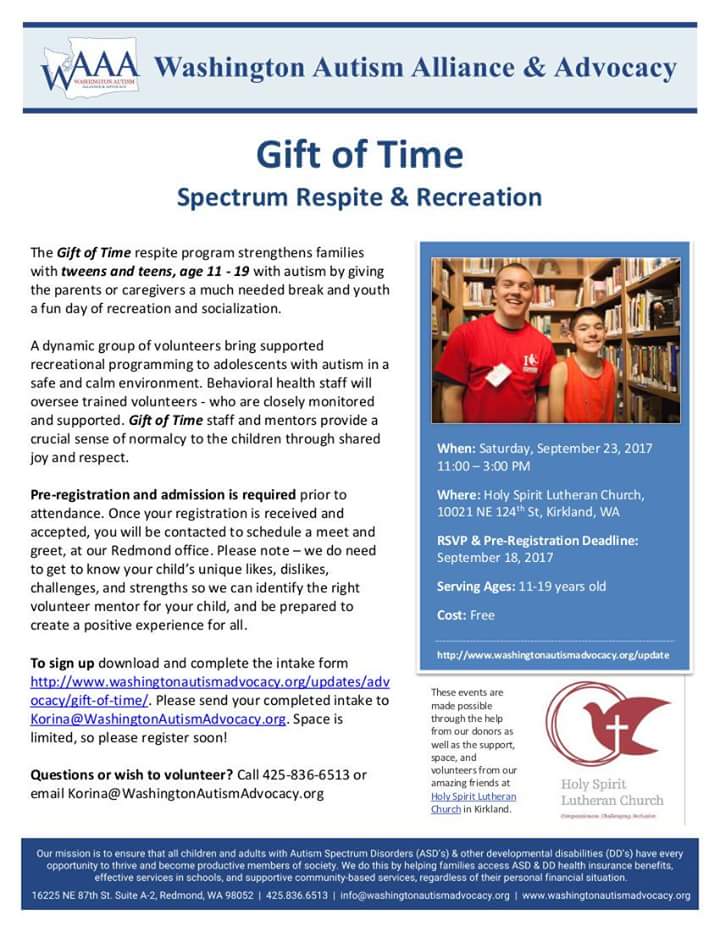 The Gift of Time respite program strengthens families with tweens and teens, ages 11-19 with autism by giving the parents or caregivers a much needed break and youth a fun day of recreation and socialization.
A dynamic group of volunteers bring supported recreational programming to adolescents with autism in a safe and calm environmnt. Behavioral health staff will oversee trained volunteers - who are closely monitored and supported. Gift of Time staff and mentors provide a crucial sense of normalcy to the children through shared joy and respect.
Pre-registration and admission is required prior to attend. Once your registration is received and accepted, you will be contacted to schedule a meet and greet, at our Redmond office. Please note - we do need to get to know your child's unique likes, dislikes, challenges, and strengths so we can indentify the right volunteer mentor for your child and be prepared to create a positive experience for all.